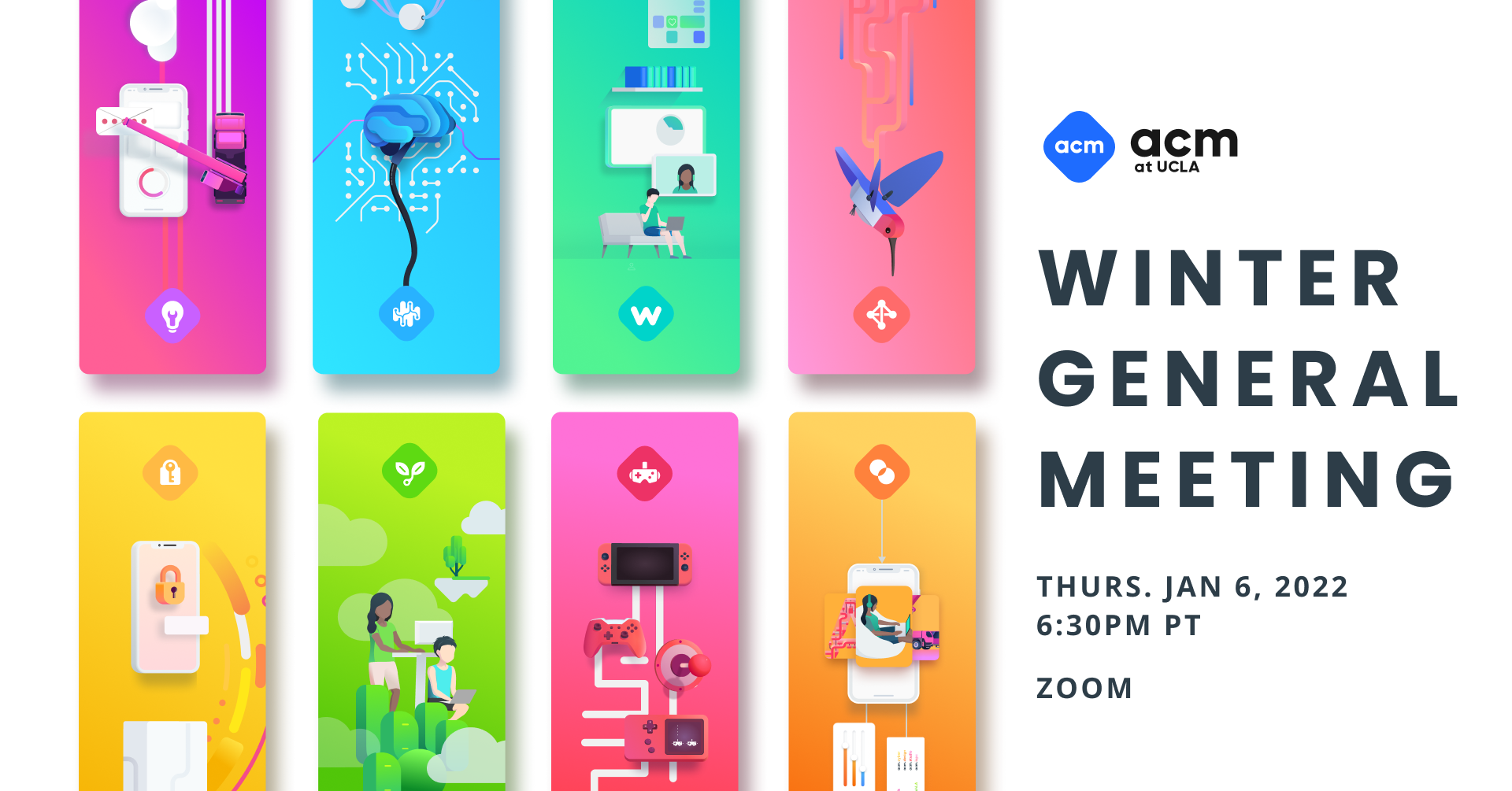 ACM's Winter GM 2022 happened on the 6th of January!
Program
Welcome
An introduction to what ACM is, from our president Matt Wang.
Committee Presentations
Learn what each of ACM's eight committees has planned for Winter quarter
Christian Loanzon, Peter Sutarjo
Jacob Zhang
Crystal Huynh, Muthu Palaniappan
Josh Lee, Henry Chang
Sophie Schoenmeyer, Chloe Uy
Cindy Zhang, Lena O'Grady
Justin Yi
Asha Kar, Eugene Lo
ACM Board
How to get more involved with ACM beyond attending workshops and events
  External: Tina Huang
  Internal: Evan Zhong
ACM Initatives
See exciting new programs that ACM is trying out
ACM Moonshots: John Dang
ACM JEDI: Helia Woo
ACM Impact: Maya Raman
Tabling and Social (on Discord)
Interact with ACM's officers and walk away with new friends!
Navigate to the Winter GM category on the Discord server
All ACM officers